So, all these guys were fighting for one lady. That must be pretty cool... but in the same time maybe it's difficult to choose.
No clue who the duck lady chose in the end, but I thank them all for being so patient with us, stupid humans taking tens of pictures... :)...
The photos are again from the park of the Sansouci palace in Potsdam, Germany. An area like a jewel, with trees, flowers and birds, everything very well taken care of, for the delight of the visitors.
The admission to the park is free, but if you want, you can donate a few cents. On the other hand, the visits to the main palace have to be booked in advance.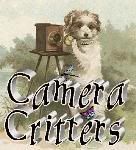 Happy Camera Critters Sunday! For more cute, funny, crazy, wonderful critters, click on the logo!